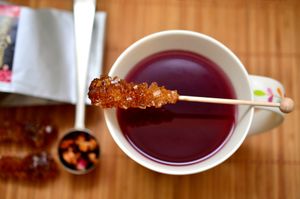 A cup of tea is something that supports me through my day. I drink everyday at least two cups of tea. In the morning I drink a cup of black tea and in the evening a cup of green tea.
During the day it depends on my mood. I love Breakfast Blends, Assam or Darjeeling but I am not that much into Earl Grey.
If it comes to green tea, I prefer Lung Ching Kabusecha, Gyokuro and Sencha.
If I am in a bad mood, I'll treat myself to a White Silver Needle.
When I am feeling that I am going to be sick I am preparing a gallon of ginger tea with lime, honey, pepper and curcuma.
Everywhere I go I look out for local teashops to pick up some sorts for my permanent growing collection.
Beside tea, I also have a weakness for cups, mugs and teapots.   
Below my two favourite tea shops:
Fortnum & Mason - London
A luxurious department store to be found near Picadilly Circus. Tea's, hampers, sweets, all you need to treat yourself. My favourite black tea's come from here.
Schwarzenbach – Zürich
A lovely shop in the oldtown of Zurich with a great selection of teas. My favourite green teas are available here.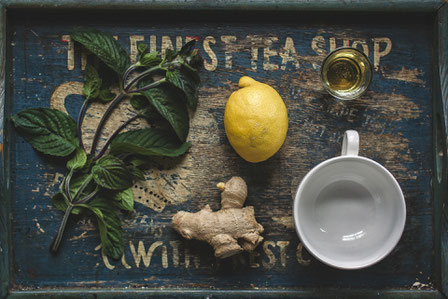 "When tea becomes ritual, it takes its place at the heart of our ability to see greatness in small things. Where is beauty to be found? In great things that, like everything else, are doomed to die, or in small things that aspire to nothing, yet know how to set a jewel of infinity in a single moment?"

― Muriel Barbery, The Elegance of the Hedgehog