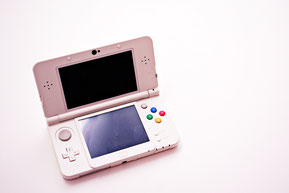 Escape Games by Jammswork and Asahi Hirata
I love solving riddles and theses beautiful designed escape games are great. It gives you the opportunity to train your brain cells and have fun at the same time. With cute background stories as Alice i
n Wonderland, The Wizard of Oz or Red Riding Hood.
---
Tsuki
At the time my favourite game. You are exploring the world of Tsuki, a little rabbit who quit his job and moved to a lovely tiny mushroom village to live on the carrot farm of his grandpa. You will make friends, buy funny items, travel to different places and earn a lot of carrots (money). A wonderful slow game to play whenever you are ready.
---
Animal Crossing Pocket Camp
Since a little kid, one of my favourite games is Animal Crossing. When I found out that there's a phone game it was instant love. This game is all about making cute animal friends, decorate your camping ground, collecting fishes and insects and get a lot of money. Wonderful game for everyone.
---
Hogwarts Mystery
In this game your dreams come true, you got accepted into Hogwarts School of Witchcraft and Wizardry. Experience everyday life and challenging adventures in this magic place. Attend classes, drink butterbeer with friends, explore the castles and try to solve the secret of your brother. 
---
Adorable Home
You start off in a new home with your husband and your cuddly cat. The currency in this little game is love. You receive love while playing and feeding your cat and from cute animal visitors. After some time, you can adopt more and more kitties and also create a lovely home from you and your family. A sweet game for people who like cats and interior design.
---
Monument Valley 2
I discovered this game by accident. It's a mechanical game which needs a little out of the box thinking. It's very lovely made and tells a little about the story of mother and daughter.
---
Hay Day
Did you always wanted to live in a farm? With this game you have the chance to host your farm. Feed your cows, to get milk, to produce milk and cheese. Sell your local goods to neighbours and expand your farm.
---
Scooby-Doo
Who doesn't know Shaggy, Scooby, Velma, Fred and Mary. This game awakes the detective in you, it's pretty simple but due to time puts you in a little hurry. Solve the riddles together with the Mystery Inc. and catch the bad guy.
---
Water?
Cute Swampy the crocodile loves to take showers and baths. Help him to get to his water as the tubes and pipes are blocked. A fun game for everyone.
---
Fritz & Fertig
I used to play this game when I was quite a young age on my mom's computer. It's a starter game kids to get to know chess.  Go on a lovely animated journey with the son of the White King to defeat the Black King.
---