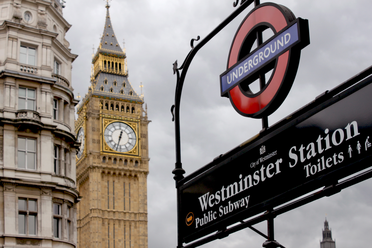 ...Hello London, It's me,
I was wondering if after all these months you would like to meet...
It nearly takes me every year back to London.
The vibe of the city, the buildings, the food, the people, the clothes, …
London offers everything, whatever floats your goat.
Unfortunately, I went only from Saturday to Monday. What is way too short...
But still I had a wonderful time with my family, the weather was not that
bad and we had a blast.
Direct from Heathrow to Marylebone-Station to go for lunch date with my family – Best Fish & Chips in town. Afterwards quickly checked in at the hotel, so I could get rid of my luggage. Then we went to Fortnum & Mason - one of the most beautiful shops in London.  Afterwards we walked through Mayfair. But soon we had to head back to the hotel to get us ready for dinner.
On Sunday, there were a lot (more than usually of course) people around due to the London Charity Marathon. We had our hotel near Whitehall which was part of the route, so already early in the morning the streets were crowded.
Then the shopping program started: Piccadilly Circus, Regent Street, Oxford Street, Carnaby Street – the full program of the centre. I was so tired after the shopping trip, so that I spontaneously booked a massage at the hotel and it was a great idea. So I was relaxed and could get dressed for my second and last evening in London.
Monday morning was spent with filling out tax refund forms, cut off tags from cloths and a huge breakfast buffet. Then it was already time to leave for my flight home.
I am looking forward to go back soon – At last in 2018! :)
Find here my favourites from the capital of the UK: - Link -