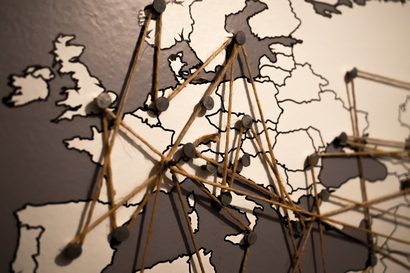 Getting Home after 2 weeks of travelling and sleeping in other foreign beds and living a life without any structure of work and school is very weird...
So here are my cities, my impressions, my experiences:
About Interrail:
With the Interrail - Pass Global Pass you are allowed to travel with every train within Europe for a specific time, depending on which pass you use.
There are also options for a country-pass if you would only like to explore especially one country.
Here is the link for Interrail passes: Interrail - Website
My recommendation: if you have enough money choose the 1. Class Pass - it offers you much more comfortable seats, Wi-Fi and it helps you to enjoy long train rides a lot more. This way of travel gives you the opportunity to be free and spontaneous. I can really advise to everyone to do this, travelling by train is way easier than travelling by plane.
My Destinations:
Actually it was planned to do city-trips to Berlin & Budapest but due to bad flight connections, I've choosen the option to do it all by train and visit 2 more capitals between those.  In all those cities a spend a wonderful time and I had a lot of fun.
Staying:
If you travel for a little longer time, you realize that you can't afford staying always in hotels so hostels are the perfect solution stay for around CHF 20 per night in a cool place with other interesting roommates from all over the world.
Baggage:
Travelling by train offers you the option of no weight limit but still you only pack your essentials because you have to carry them from train station to hotel and back to the train station. When you are travelling in summer it is easier because you do not need any winter jacket or rubber boots.
Things to Do:
I am a person who likes to plan everything in advance..
So I always write down some attractions and even coffee shops and restaurants to be informed about the places I go. Mostly I buy myself a guide again to know what are the must see's and also as kind of a souvenir.
For getting ideas and tips I search for other travel blogs, or websites from locals and also TripAdvisor.
Hope this small post was kind of a inspiration to you and informed you a little about the way of travelling by train.
When does your journey start?