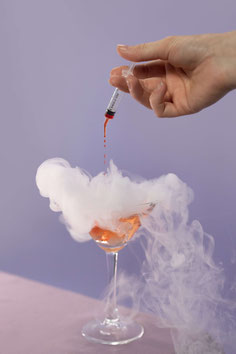 As a big Sex and The City fan, this iconic drink is a must.
I N G R E D I E N T ' S:
§  45 ml   vodka of choice
§  25 ml    cranberry juice
§  15 ml    cointreau
§  15 ml    lime juice
§  a dash  sugar syrup
H O W   T O   D O   I T:
1.    Mix all ingredients together in a shaker with ice.
2.   Prepare glass with a sugar rim.
3.   Garnish with an orange peel.
Disclaimer: Don't drink if you're not of legal age. Never drink and drive. Take an Uber / Lyft / Taxi or other rideshare service home if you're out and planning on drinking. Drinking excessively will cause harm to your body and mind. Please drink mindfully.