...It gets colder outside...
 - Days get shorter - Nights get longer - 
I still have an 8 to 5 job and afterwork I want to get home cuddle myself into blankets and enjoy how candles lighten up my room.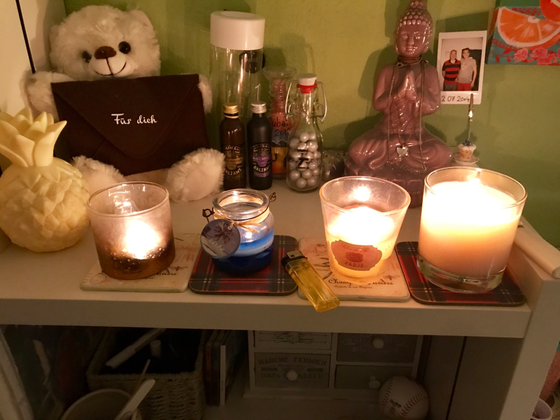 ---
Candle Dipping
One of my favourite things to do in winter beside of visiting Christmas-markets is candle dipping. 
I love the smell of bee 's wax and it really calms you down. Of course, patience is needed, but with a little effort real artwork can be created.
Below a picture of my candles: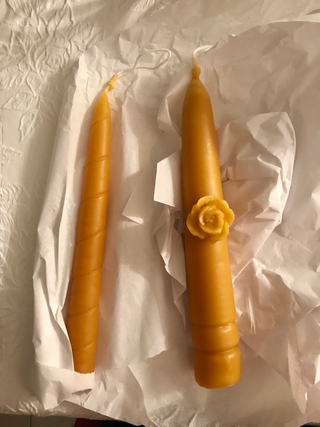 ---
Also, for getting a little Christmas Spirit and being warmth from the inside...
The best solution:
Mulled Win (Special Gin Edition)
- Cinnamon Sticks
- Star Anise
- Cloves
- Cardamom Pods
- Vanilla Pods
- Orange Slices
- 50ml per glass Sloe Gin (Sipsmith or Monkey 47)
- Cloudy Apple Juice
I need to wait for the Sipsmith Sloe Gin, so pictures will follow :)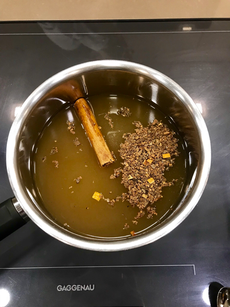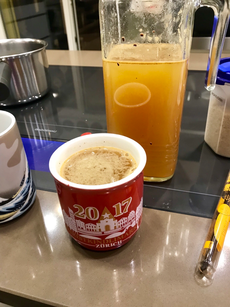 ---
On the really cold days when fluff-socks, UGG-boots and winter-coats doesn't spend enough warmth. 
Take a relaxing bath:
- Lush - Bath Bombs
- Kneipp - Bath Oils
- Sephora - Bath Bowls
- L'Occitane -Terre de Lumiere
It's also very easy to make your own bath salt:
- 1/2 cup of brown sugar
- 1/2 cup of Himalaya salt
- 3 spoons coconut oil
- 10 drops of a lavender or rose oil
stir well and relax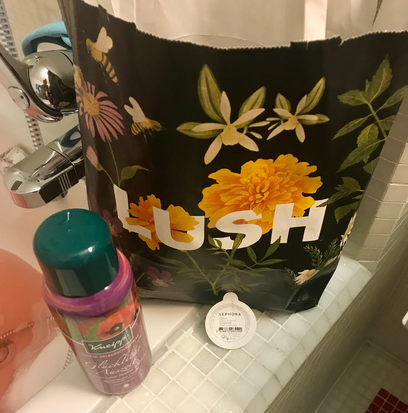 ---