After my Blog, came a little more alive this year, the idea popped up to do my own business cards. I think it's cool to hand out my friends & family a card that I created for something that I've also created.
aaand here they are: ...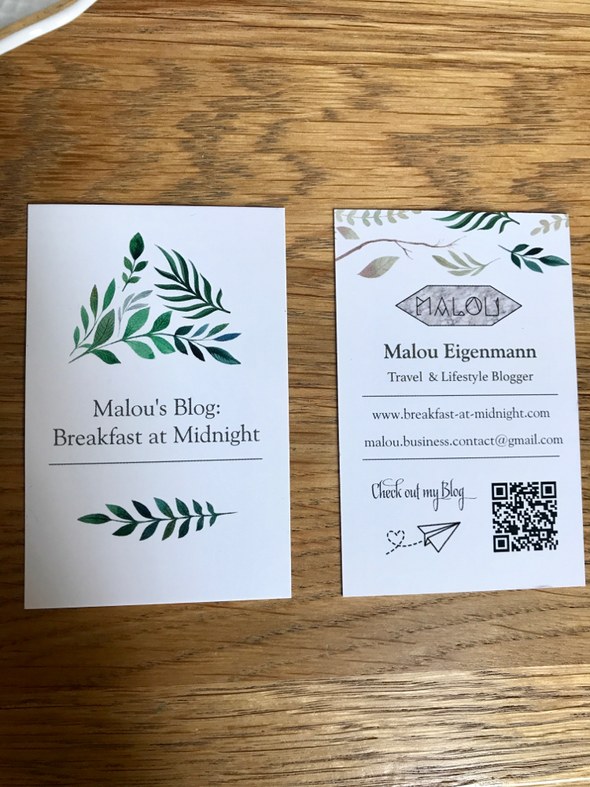 Website : Vistaprint
Design : Deluxe-Edition, vertical
Price : 100 cards - 20 CHF
How to create a Card:
Do a draft, if you already have a concept or a design in mind

Choose a webpage of your country where you would like to create your card.

Below you see some designs that I considered. Take your time to find your special one.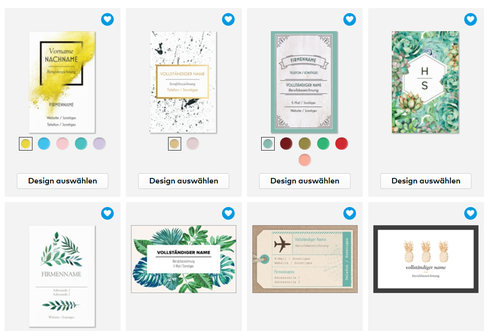 These elements below I wanted to have on my card:
Front:
Back:
Full Name

Logo

(Job Title)

Web-address

Mail-address

QR-Code
Depending on for what you use your business card you can of course add your phone number, address, other social media, etc.
Before ordering: Save it, leave it and come back a few days later and check
if you still like it.
Double check your grammar, address, links, etc. to make sure everything is correct and on it's right place
I am so happy with those cards and
very proud to show them everyone.
---